PLANT-STRONG PODCAST, SEASON 1
Rip Esselstyn's inaugural season of Plant-Strong marshals together an all-star line-up of world renowned physicians and inspirational leaders to help Bronx firefighter, Joe Inga, change his life.
No matter where you are on your path, download one of our episodes and elevate your game to optimal health and performance.
START HERE: EPISODE 1 –
Meet Joe + Rip's dad, Dr. Caldwell Esselstyn
PODCAST EPISODES
An accident on the job forces Joe, a 34-year-old husband and father of two, to face his mortality. Instead of falling back into old destructive habits, Joe decides he wants a different outcome. Join our host, Rip Esselstyn, #1 NY Times Best-Selling author and founder of Engine 2, as he coaches Joe on how to take control of his health.
At the end of Joe's journey he'll compete in a triathlon with Rip by his side! And you'll be invited to join in, too. Are you ready?
EPISODE #1: MEET JOE — BRONX FIREFIGHTER
with Dr. Caldwell Esselstyn
EPISODE #2: I'M IN! NOW WHAT DO I DO?
with Ann Esselstyn
EPISODE #3: SLEEP ̶ WHO NEEDS IT? YOU DO!
with Team Sherzai
EPISODE #4: WHOEVER LOSES THE MOST WINS
with JD & Chrissy Roth
EPISODE #5: LET'S TALK ABOUT THE ELEPHANT…IN YOUR PANTS
with Dr. Aaron Spitz
EPISODE #6: CHECK IN WITH JOE - HOW'S IT GOING?
with Rip Esselstyn & Joe Inga
EPISODE #7: CRUSHING FAST FOOD ADDICTION
with Chuck Carroll
EPISODE #10: KETO: A PHYSIOLOGIC PARLOR TRICK
with Dr. Michael Klaper & Dr. Doug Lisle
EPISODE #8: IMPROVISE - ADAPT - OVERCOME
with Paul de Gelder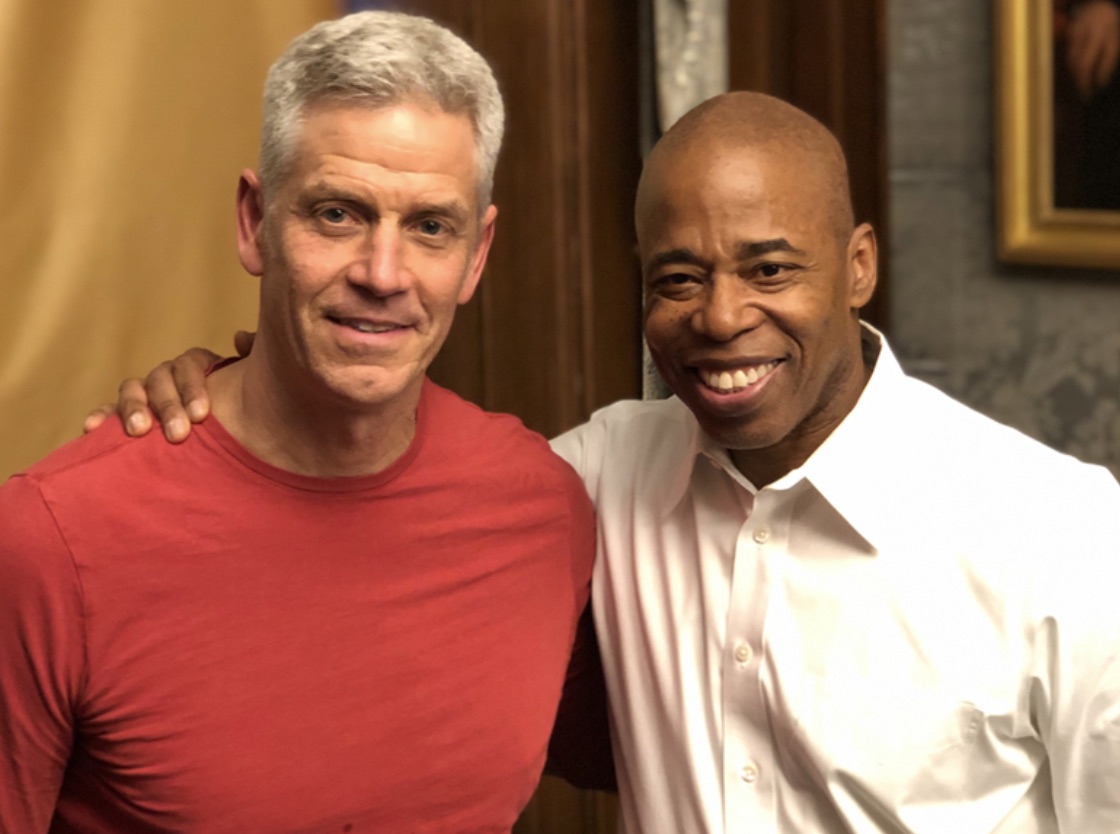 EPISODE #11: FROM PAIN TO PURPOSE
with Brooklyn Borough President, Eric Adams
EPISODE #9: PALEO: THE DEVIL'S BARGAIN
with Dr. Michael Klaper
EPISODE #12: FUELED BY PLANTS
with Scott and Jenny Jurek

EPISODE #13: KICK UP YOUR KITCHEN SKILLS-PART 1
with Chef Chad Sarno
EPISODE #16: ENGINE 2 SEVEN-DAY RESCUE CHALLENGE
with Rip Esselstyn
EPISODE #14: KICK UP YOUR KITCHEN SKILLS-PART 2
with Chef Chad Sarno
EPISODE #17: HOW NOT TO DIE
with Dr. Michael Greger (Recorded Live at Plant-Stock 2018)
EPISODE #15: YOU ARE THE SOLUTION
with Adam Sud
EPISODE #18: LIVE DIRTY AND EAT CLEAN
with Dr. Robynne Chutkan
EPISODE #19: THIS FIREFIGHTER RUNS ON PLANTS
with NY Firefighter Kevin Duffy
EPISODE 22: BONUS: Chasing the World Record, Entering the Pain Cave and Sustaining a Lifetime of Fitness with Rip Esselstyn
EPISODE #20: A PLANT-STRONG PROMISE KEPT with Joe Inga and the Esselstyn Family
EPISODE #21: JOE'S TRI-UMPH - KALE YEAH, HE DID IT! with Joe Inga and James Wilks
RIP ESSELSTYN
No matter where you are on your health journey, starting from scratch or a seasoned pro – Plant-Strong is here to help you every step of your journey. A plant-based enthusiast and lifelong learner, Rip Esselstyn is a leading voice in the movement toward uncompromising health and fearless optimism. When it comes to men's health, no topic is off limits. Rip has dedicated his life to dispelling the myths around manliness and meat.
"You're in control! What you put in your body determines your destiny. Not your genetics and not your doctor."
– Rip Esselstyn